"If the Wenchuan Earthquake in 2008 had the existing earthquake warning technology, it would not have caused such heavy casualties. In this tragic event, they devoted themselves to the research of earthquake early warning system. With the development of science and technology, the technology of earthquake early warning has been advanced. The early warning of Jiuzhaigou earthquake has been issued 71 seconds ahead of schedule, and the loss has been greatly reduced. At present, China's earthquake early warning system is already leading."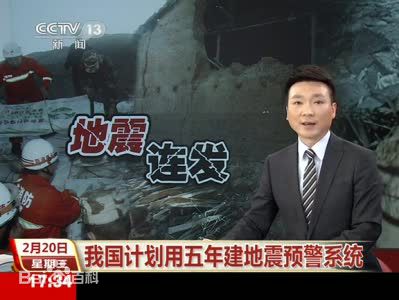 Chengdu Earthquake Early Warning System sounded! At 22:55 on June 17, 2019, an earthquake of M 5.8 occurred near Ningxian, Yibin City, Sichuan Province.
Studies have shown that if people receive an alarm three seconds before an earthquake occurs, the number of casualties can be reduced by 14 percent; if they receive an alarm ten seconds before the earthquake occurs, the number of casualties can be reduced by 39 percent; and if they receive an alarm 20 seconds before the earthquake occurs, the number of casualties can be reduced by 63 percent.
In August 8, 2017, an ICL (Institute of Care-life) earthquake early warning system was developed by Wang Hao's team in Jiuzhaigou, Aba County, Sichuan Province. It successfully sent early warning messages to Chengdu through mobile phones and special terminals 71 seconds in advance and Longnan City, Gansu Province 19 seconds in advance. This prediction is actually the 38th successful early warning of destructive earthquakes in China.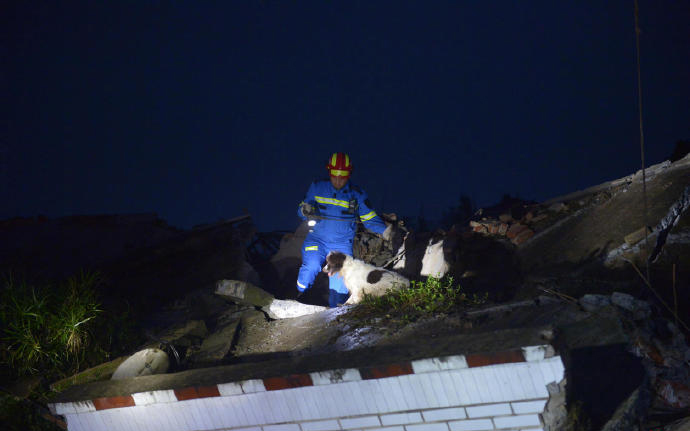 What is the key of earthquake early warning system?
Before we understand the key point of the worldwide problem of earthquake early warning, we should first understand what is earthquake early warning and earthquake prediction.
"Earthquake early warning" refers to the time difference between P wave (P wave, which mainly makes the ground bump up and down) and S wave (S wave, which mainly makes the ground bump left and right) after the occurrence of an earthquake. It runs against time and sends out early warning before the more powerful S wave reaches the early warning target.
"Earthquake prediction" means to predict the location and time of an earthquake before it occurs, so as to quickly evacuate people from the earthquake area, close secondary disaster sources and minimize earthquake disasters.
Therefore, as a kind of "super news quick report", the requirement of information timeliness and accuracy for earthquake early warning is unprecedented. Traditional earthquake location and algorithm can not be used in the early warning system. These two modules have become the key technical problems in the development of global seismic monitoring technology. Because of this, earthquake early warning is still a worldwide problem.
Earthquake early warning is very important, and self-rescue measures are also very important.

"Disaster early warning is a small probability event for any people. It is difficult to popularize disaster early warning software for the people next week. It requires the government to further coordinate TV and mobile network service providers, and to build disaster early warning function into TV and mobile phones.
Earthquake early warning needs transmission channels. In the 5G era, the communication received by the common people is faster, so the maintenance and repair of the lines can not be ignored. So a good solution can not be separated from a good "assistant". In the face of complicated maintenance and repair of the line, it is very important to choose "assistant".
Convenience and accuracy are the criteria, to minimize the loss, and to achieve the best results. So the point is coming! How to choose in the "kaleidoscope" market? TUMTEC Fiber Fusion Machine is a "good assistant", which can act as the other hand and the other eye of the correspondent in the process of implementation and maintenance. Six motors and fully automatic welding program, double-click can focus and magnify 500 times the visual effect, and also has 90 degree dual cameras, 3 high-power LED lights, 6800 super large capacity battery, strong endurance.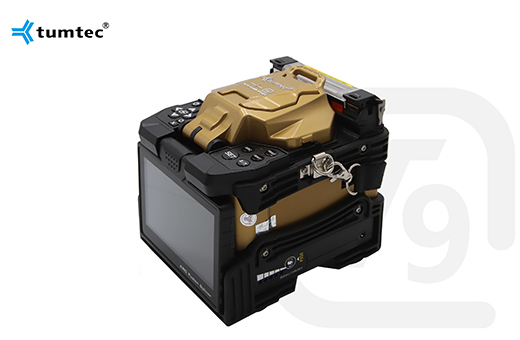 If you want to get more information, please pay attention to me. Click here to see more information.