Sponsored by Guangdong Tumtec Communications Technology Co., Ltd. and Guangzhou Dawo Communications Technology Development Co., Ltd., the Peak Fortune Forum of Optical Communications Industry co-sponsored by China Communications Enterprise Association and Canada EXFO Company opened on Dec. 10 at the Interstate Hotel in Foshan. The conference was a great success. About 120 colleagues from the optical fiber fusion machine industry, customers and guests came out. We attended the grand meeting.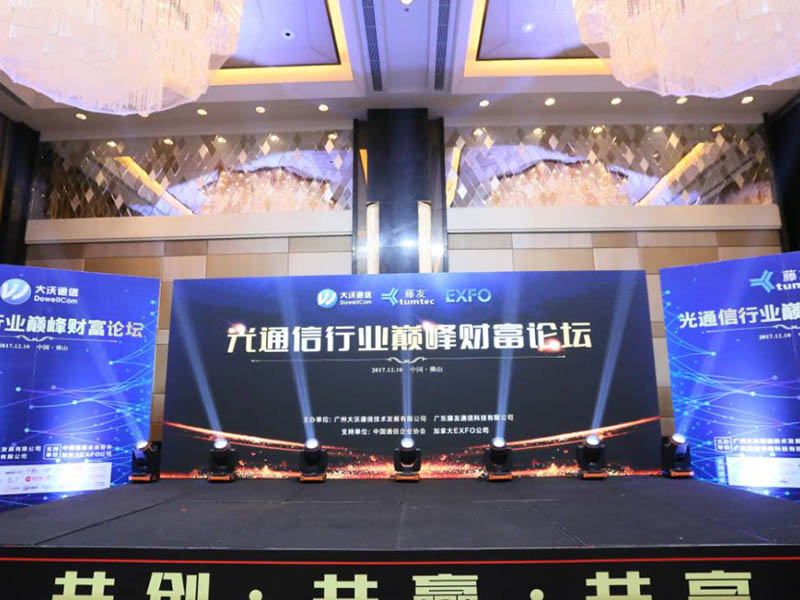 The First Grand Event of the Conference
Tumtec Communications was founded in 2005, is a manufacturer of optical fiber fusion machine; Davo Communications was founded in 2004, is a research and development and sales enterprise of optical test instruments, with 13 years of marketing experience of optical test instruments. Davo Communications and Tumtec Communications belong to the combination of "manufacturing + market". Professional people do professional things. The two companies work hand in hand to belong to the strong alliance and win-win cooperation.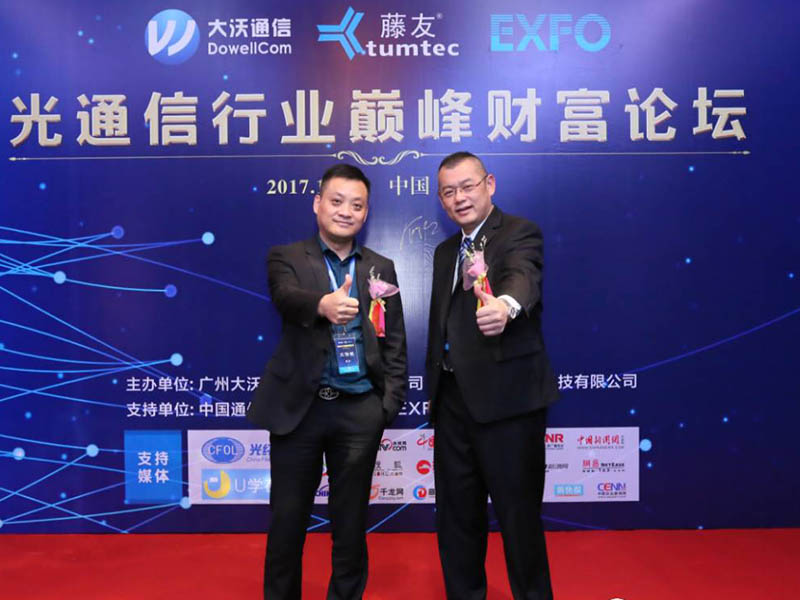 General photo of Tumtec's Mr. yu and da wo Mr. xie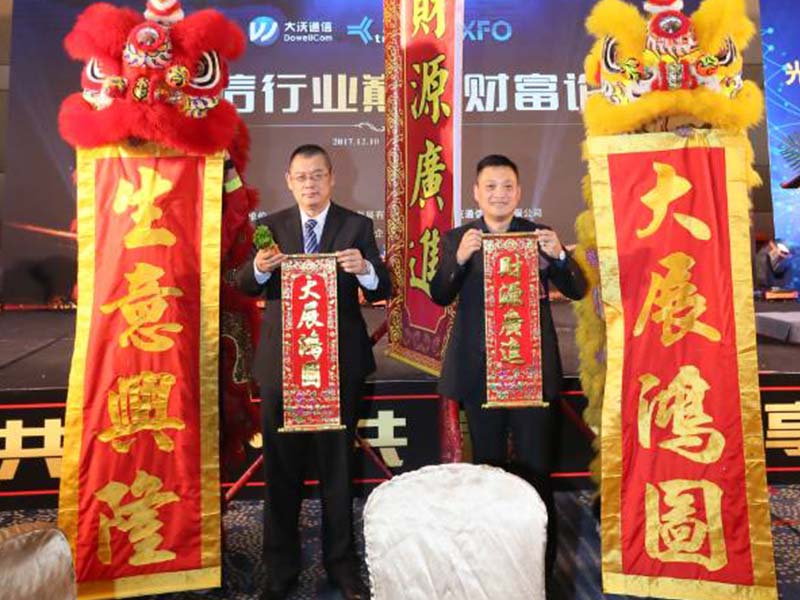 Lion Dance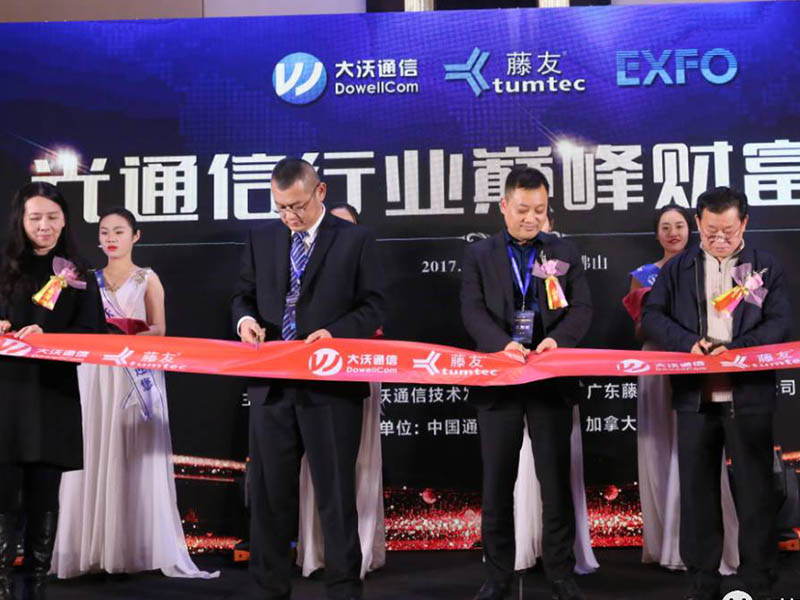 Win-win cooperation, guest ribbon
The Second Grand Event of the Conference
Zhao, Vice President and Secretary-General of China Communications Enterprise Association, visited the forum and issued a membership certificate for Mr. Yu, and delivered an opening speech for the conference. He said that Tumtec Communications belongs to a leading enterprise in science and technology, and applied the technology of optical fiber fusion machine to the field of communications, which embodies the value of enterprises, industry value, social value and outstanding achievements. The cooperation between Dawo Communications and Tumtec Communications is of great significance in the field of communications, and it is also a moment witnessed by the history of the industry.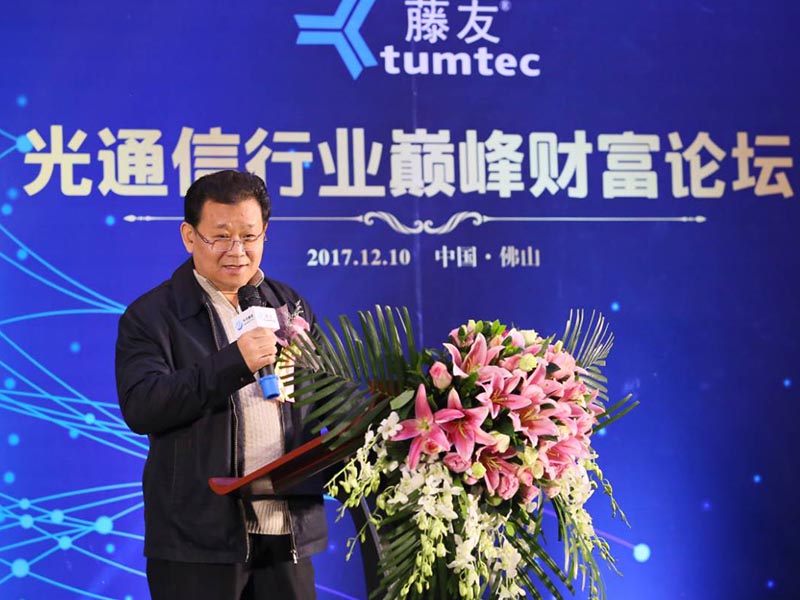 Opening Speech of President Mr.Zhao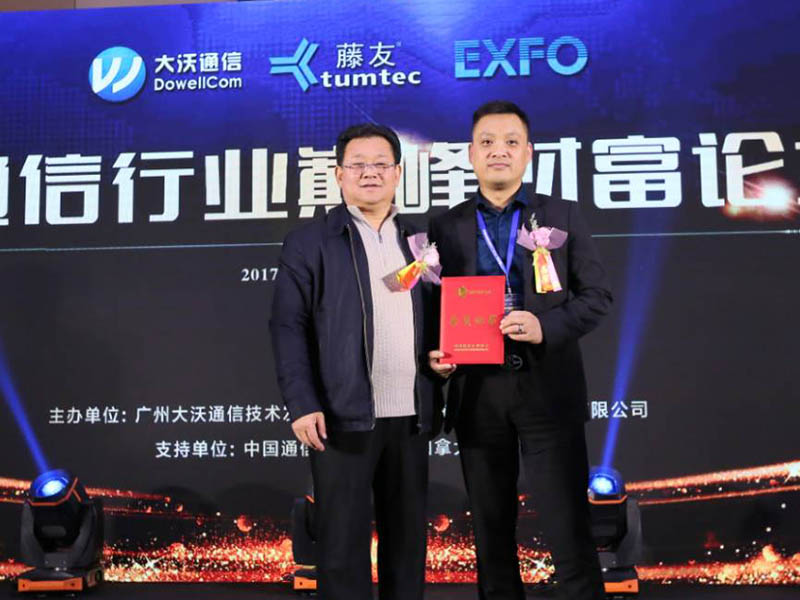 President Mr. Zhao (left) issued a certificate and took a photo with President Mr. Yu (right)
The Third Great Event of the Conference
In his speech, Mr. Yu Hong, General Manager of Fujimoto Communications, said: Fujimoto Communications has a strong sense of national mission, to do a good job in products, to do fine products, and to compete with Japan and South Korea has always been Yu's wish. Today, Fujimo's achievements have proved that Fujimo's Chinese manufacturing, cooperation with Volvo Communications to create, win-win, share the future, and create a bright future for communication!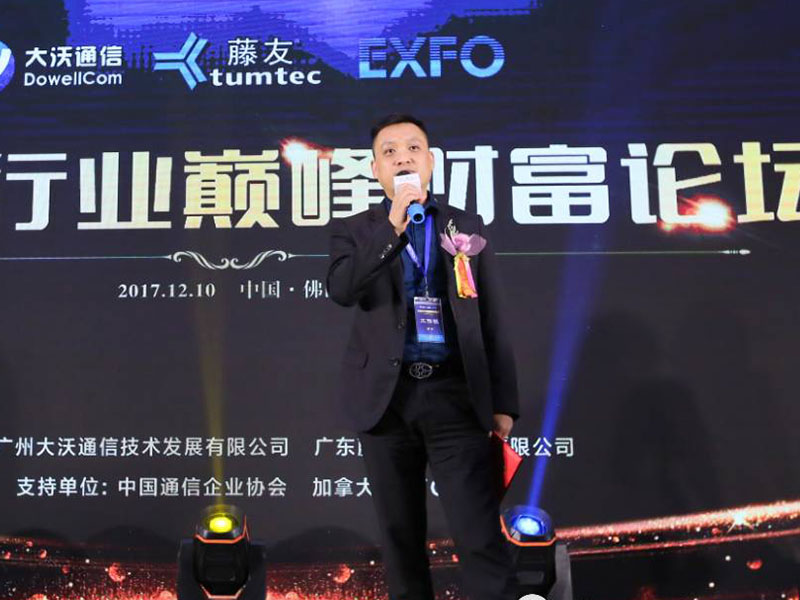 Tumtec's Mr.Yu of speech
Mr. Xie Jiazhen, General Manager of Davo Communications, said in his speech: In the field of optical communications testing, profits are declining, demand is shrinking and competition is becoming more and more fierce. It is difficult to compete in the fierce competition market alone. Win-win cooperation is the better choice. Fujimo Communications, as a successor of optical fiber fusing machine, has products, research and development, manufacturing, Davo Communications has sales, market and marketing. We will take each other's strengths and weaknesses as the core of the ecosphere and stick to being pragmatic ourselves. We will work hand in hand to go longer, farther, more beneficial, achieve real win-win, create and share!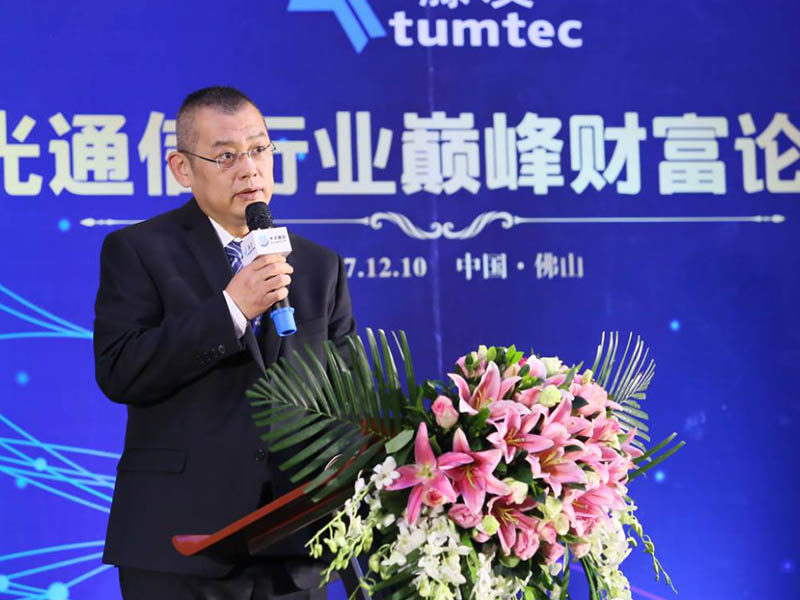 DaWo's Mr.Xie of speech
At this meeting, Cong Haifeng, director of Tumtec Production Department and manager of after-sales service department, made a brief exposition of Tumtec's new product fusion machine, explained Tumtec Seiko's performance, appearance and characteristics in detail, and interpreted the safeguard of Tumtec's after-sales service system, which made the agents feel as if they had eaten a reassurance pill and burst into warm applause from time to time.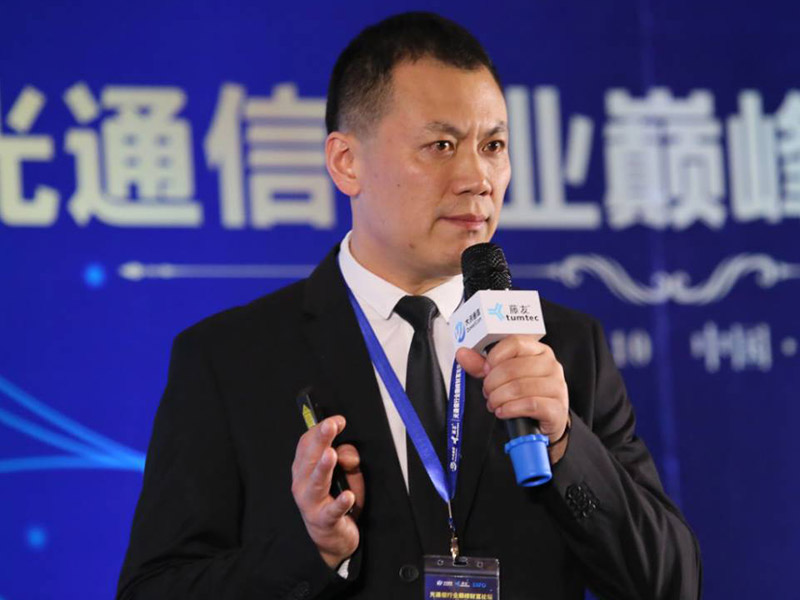 Cong Haifeng Manager Makes Product and After-sales Explanation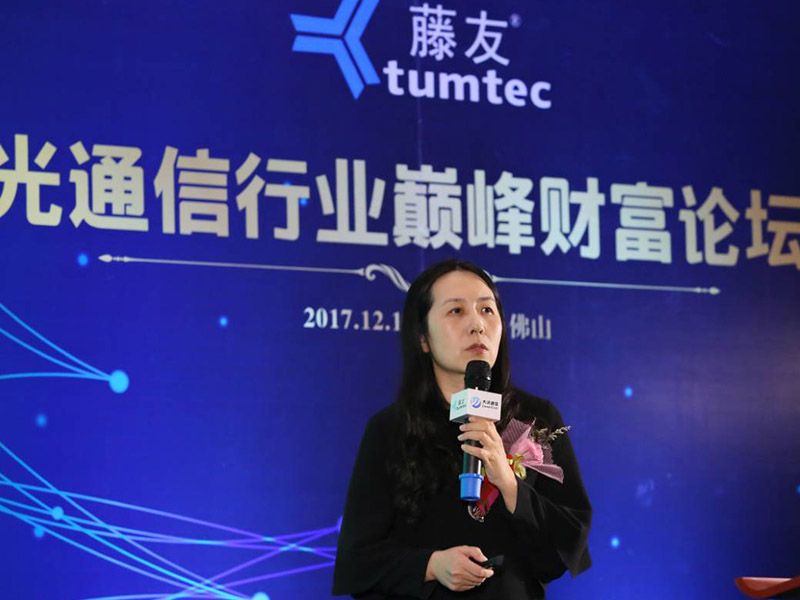 Guest Speech (Canada EXFO General Liu)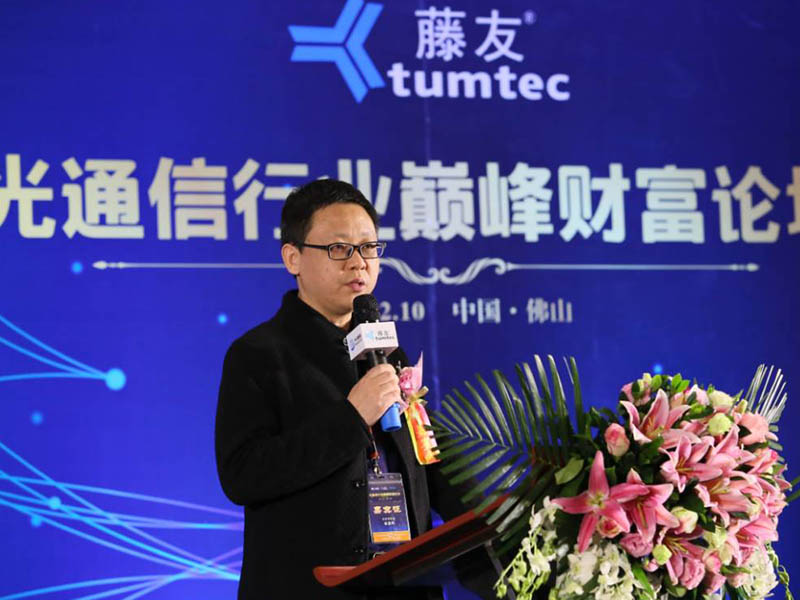 Excellent Agent Sharing (Changsha Anbi Hsieh General)
At this time, the mysterious veil of the meeting has just been unveiled, and Mr. Wang of Tumtec has announced a new market agency policy and made a detailed interpretation for you, which triggered a little boiling on the spot. Agents from all over the country are scraping their hands and eager to try, and the scene will be very lively.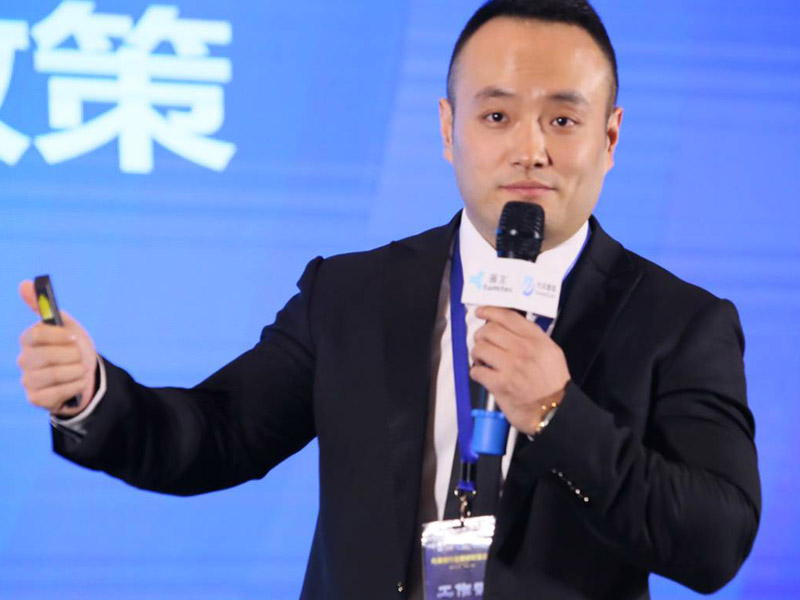 General Wang's Interpretation of New Market Agency Policy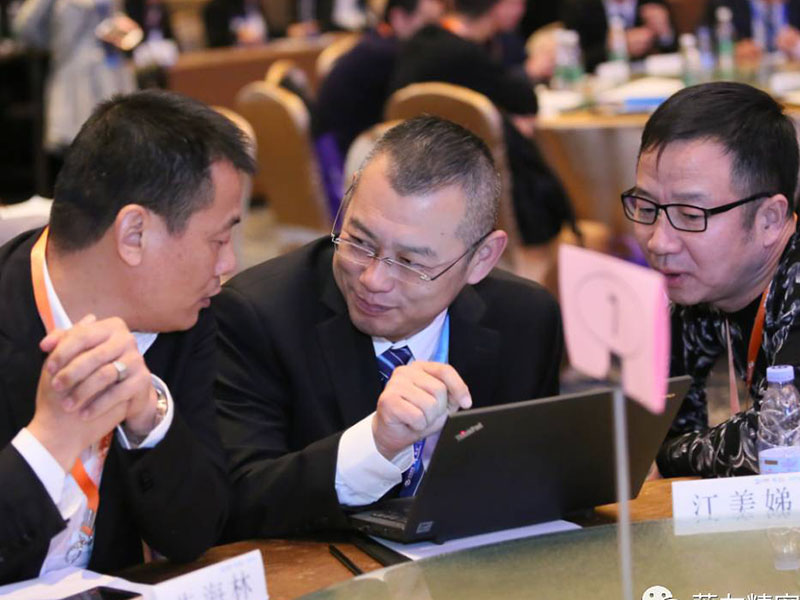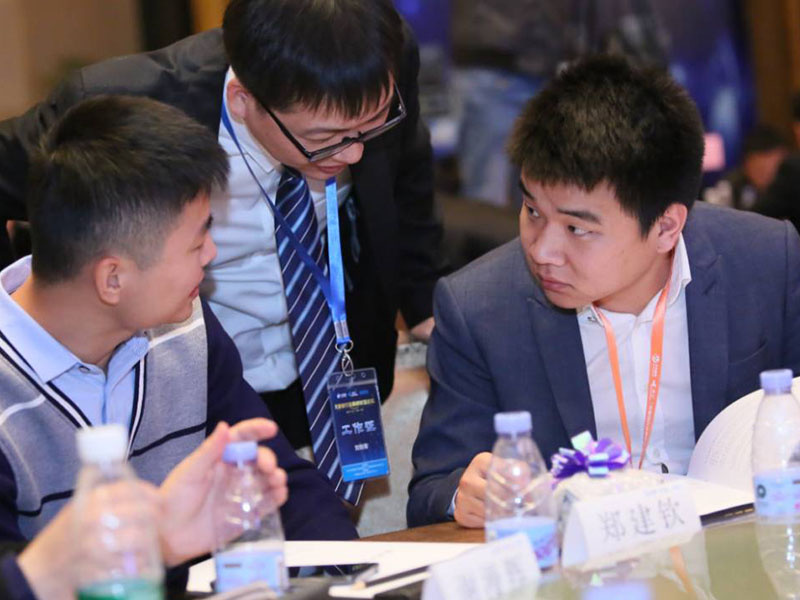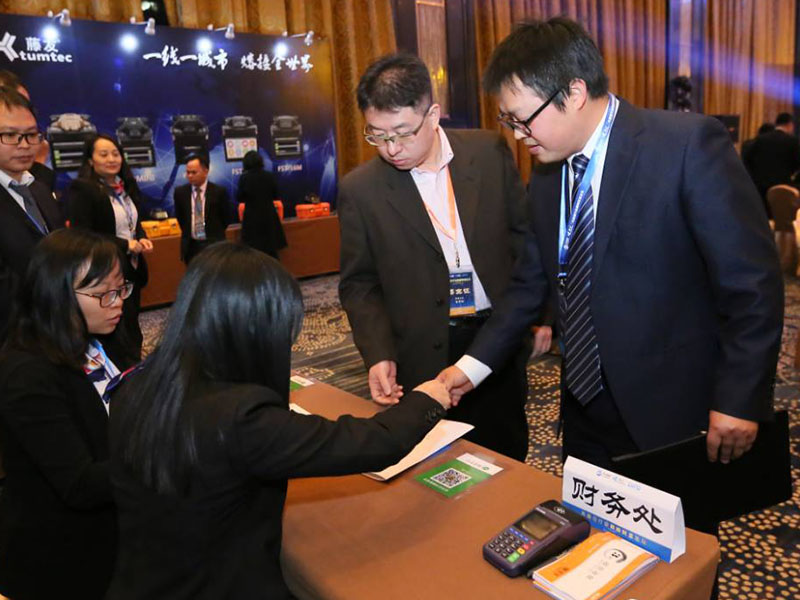 The agent reflects the warm, the scene signed credit card
Dinner party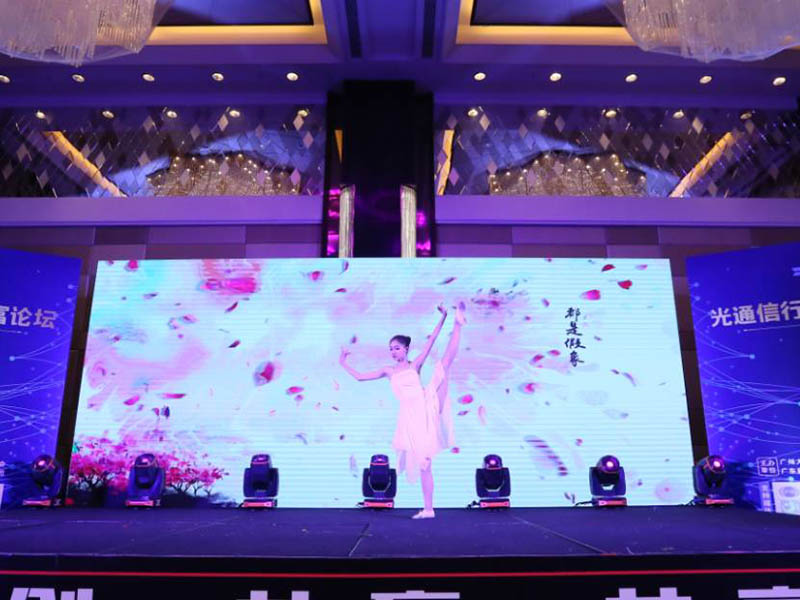 And in the dance, the dinner started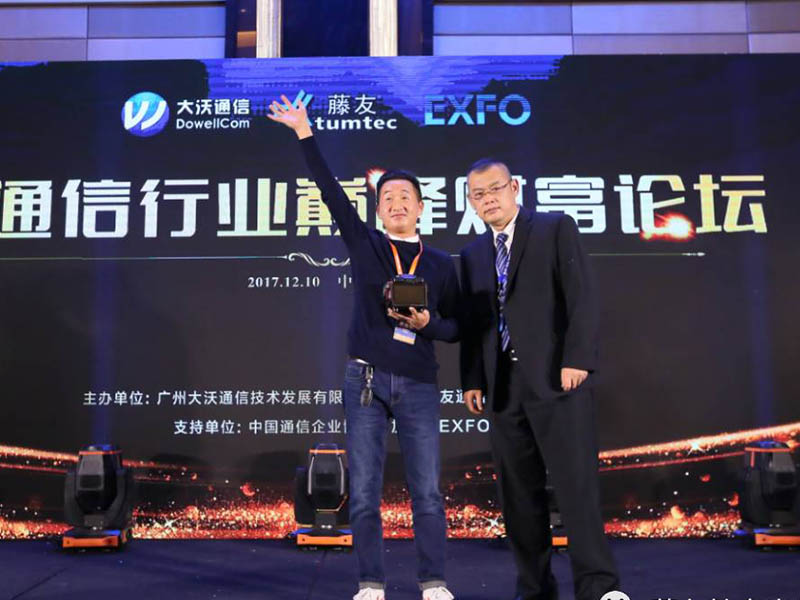 Won the first prize of lucky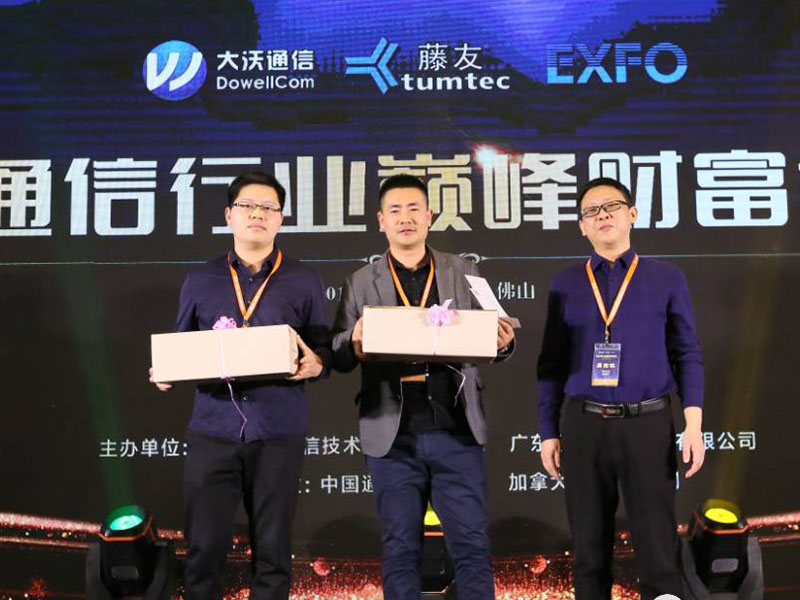 Won the two prize winner.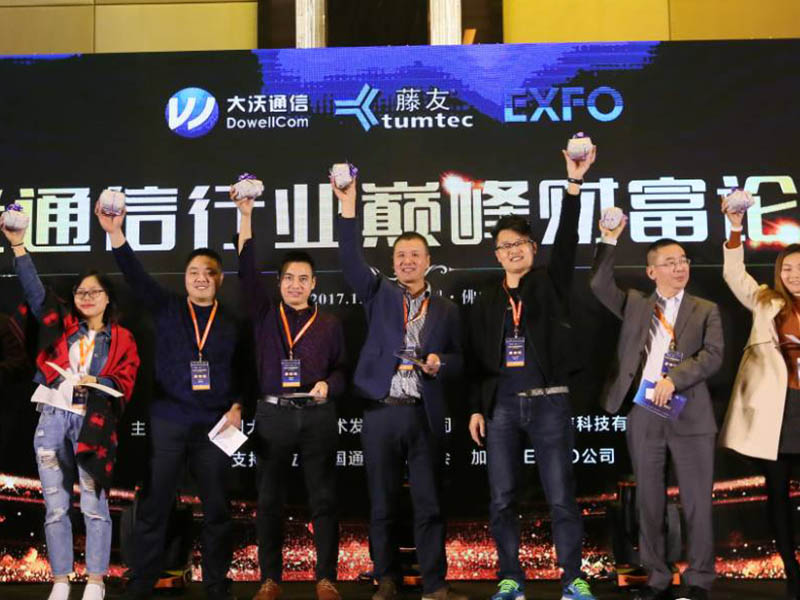 Won the third-prize winner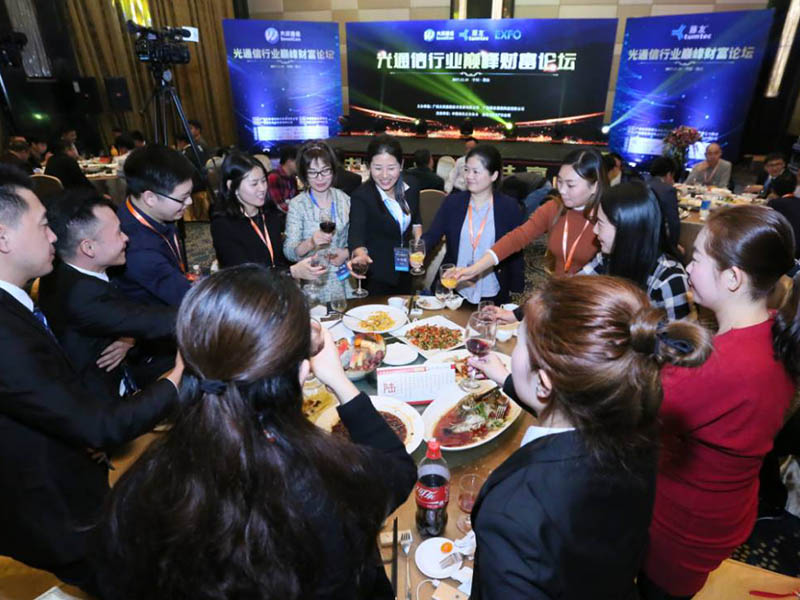 The forum ended with laughter and laughter